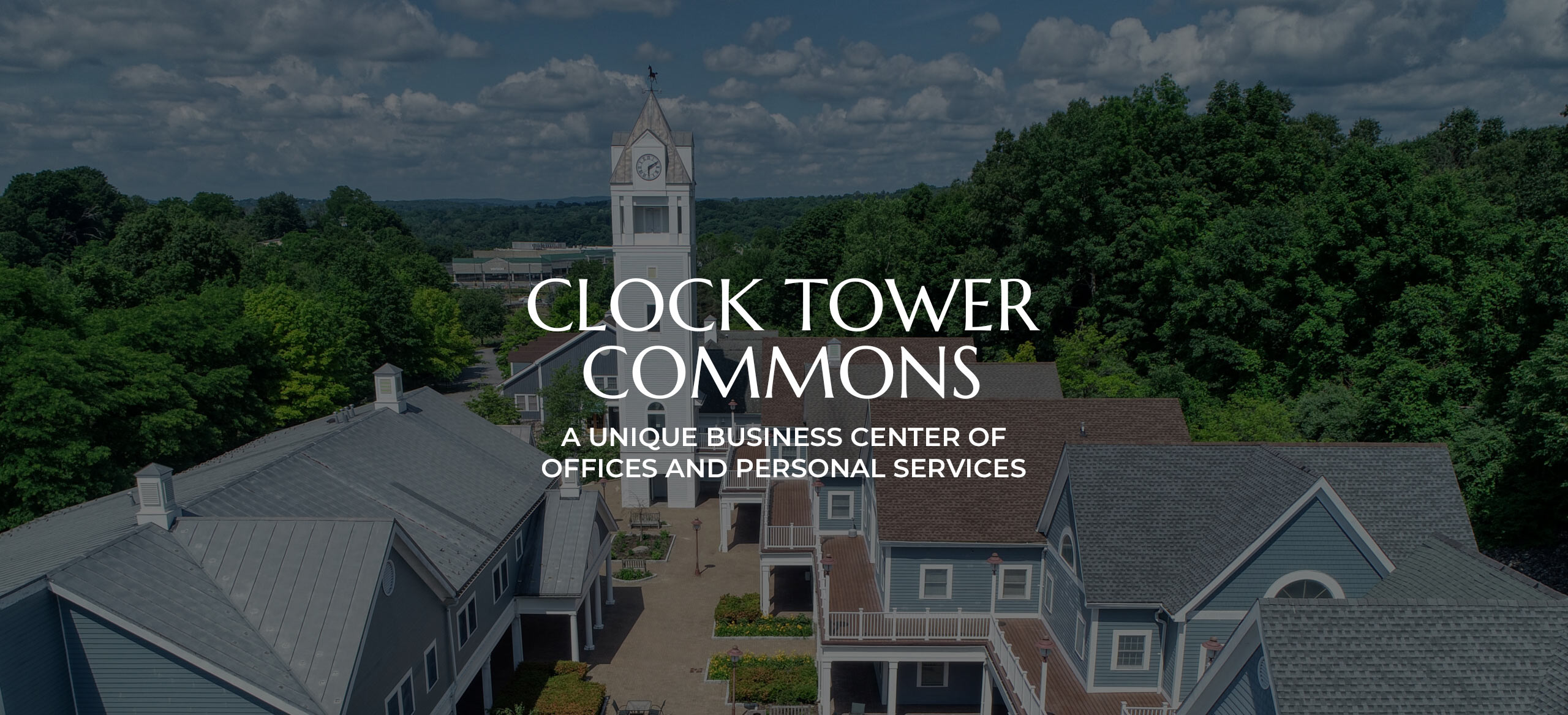 The Perfect Home For Your Business
Nestled in ten woodland acres off the I-84 corridor, Clock Tower Commons offers bucolic harmony at the center of it all. This colonial-style village features 21st century amenities including broadband internet, individually-controlled HVAC, operable windows, manicured landscaping, and ample parking. Our signature farm-to-table restaurant, The Clock Tower Grill, is open Tuesday through Sunday.
While it feels like a world away, Clock Tower is conveniently located just minutes from Metro-North train stations, major highways, and regional airports. Distinctive office suites are available to meet your retail, general office or professional practice's needs.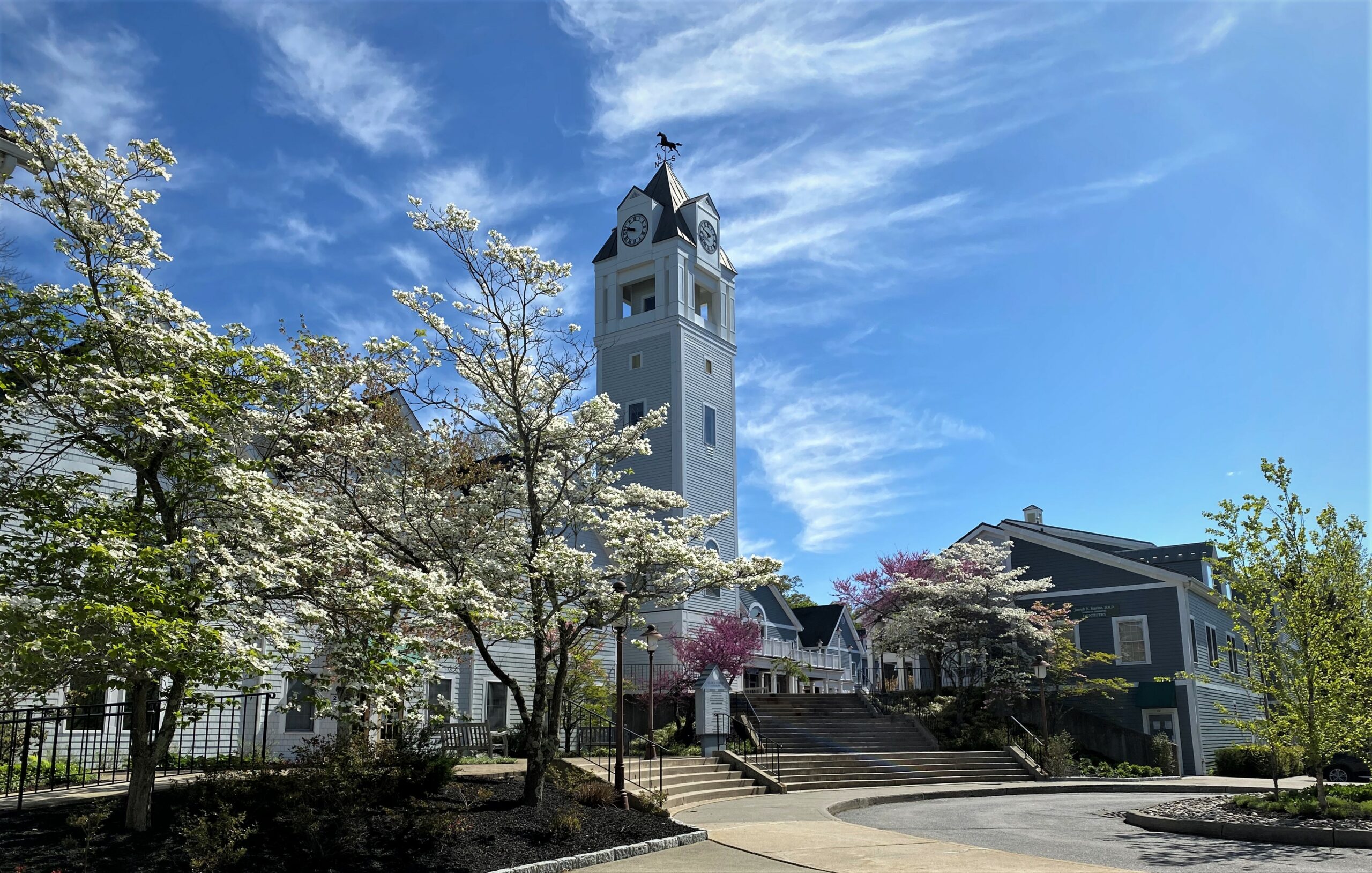 Conveniently located in Brewster, NY, Clock Tower Commons is 7 minutes from the I-84 / I-684 interchange, 4.2 miles from the traffic light, on the right. The commuter rail is just 10 minutes away at the Southeast station (Metro North Harlem Line). The Westchester County Airport (HPN) is 30 minutes south on Route I-684, Stewart International Airport (SWF) is just 45 minutes west on I-84, and Danbury Municipal Airport (DXR) is just 15 minutes east.
With such convenient access, it's easy to attract the best employees while providing an ideal location for your customers or clients.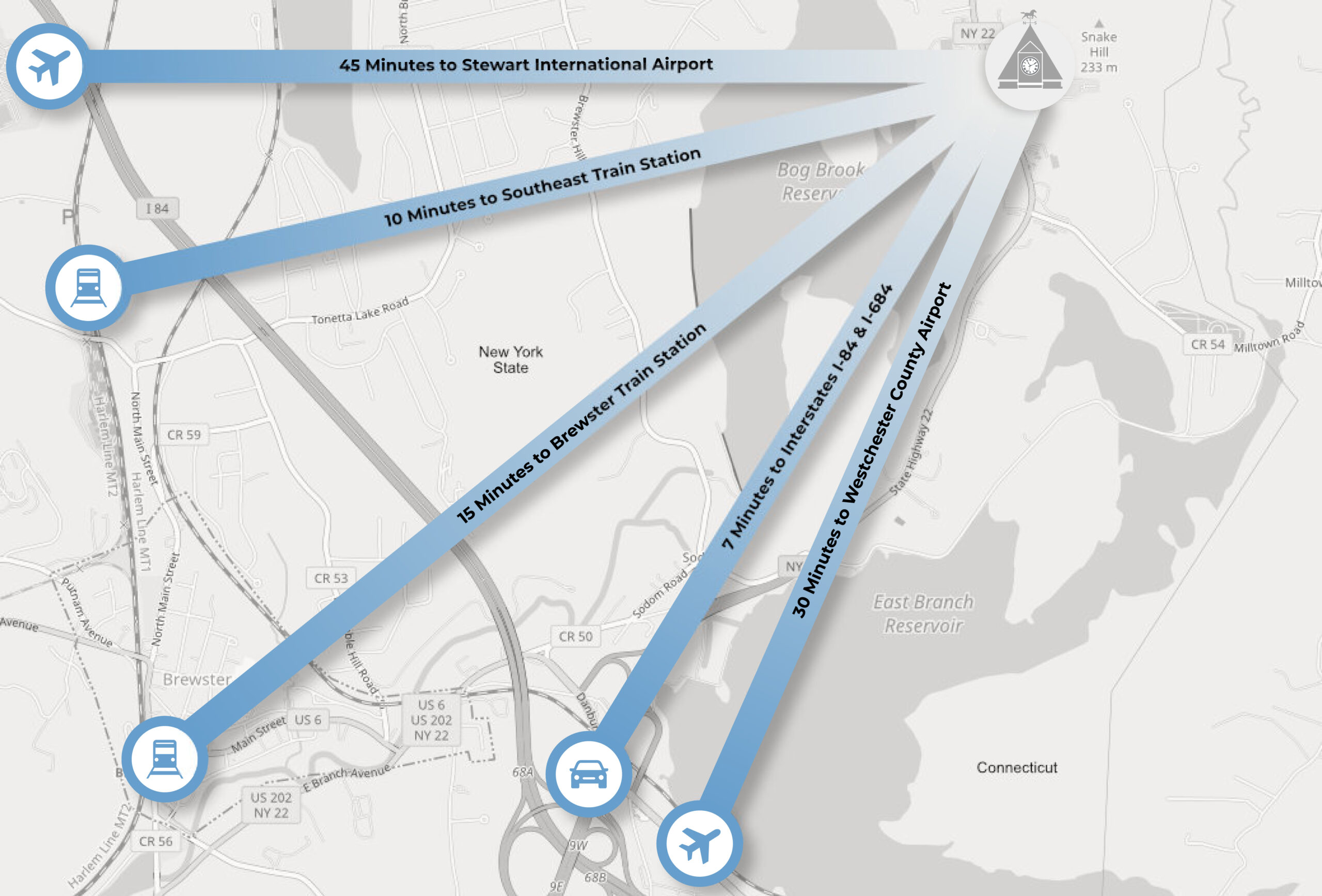 "The Human Capital has been a tenant at Clock Tower Commons for 14 years. Clock Tower management has remodeled our space to create a dynamic work environment for our team. The grounds are well maintained so we can work in our offices, or work wirelessly outside our office and enjoy the grounds, plantings, and scenery while being productive."
- Craig S. Calcagni, Managing Partner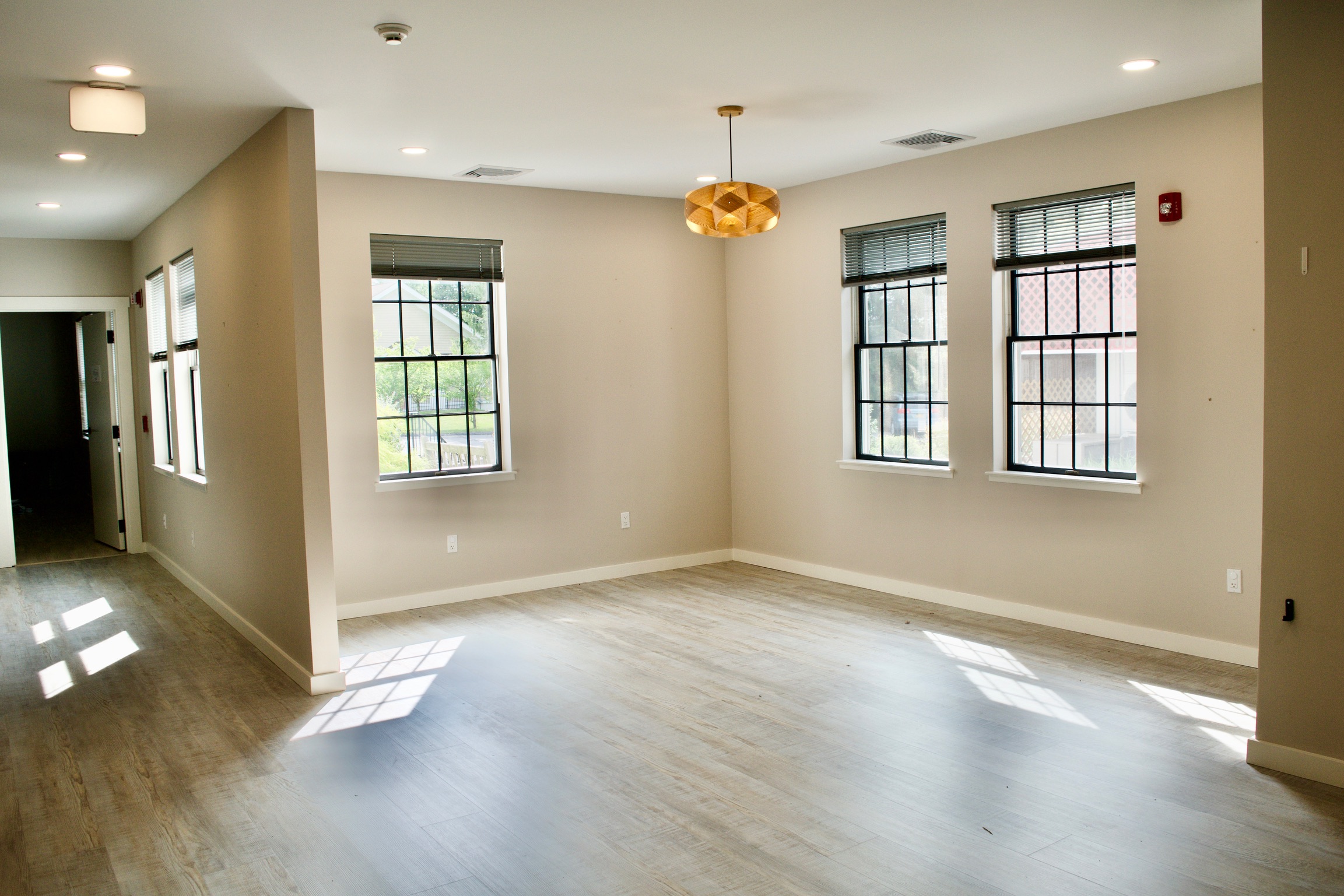 LEASE SPACE AT CLOCK TOWER
No two businesses are alike, and your office options shouldn't be limited. Space at Clock Tower Commons can be finished to meet your needs. We are here to support the growth of your business and make moving here as effortless as possible. Get in touch with our team, and let us know what you're looking for.
The team at Clock Tower Commons provides management services with a friendly and personal touch. We maintain the appearance and operation of our spaces, and we're in constant contact with our tenants to ensure we're supporting their success.