When it was designed in 1990, the vision for Clock Tower Commons was to create a dynamic environment for business, commerce and community, in a natural, town square-like setting. Today, that vision continues to unfold as Clock Tower Commons remains one of Putnam County's most recognizable centers of commerce.
A beautiful setting with well-kept landscaping, a signature restaurant, ample parking and strong on-site ownership add to the appeal of this unique location. 
Contact us today for leasing information, we'd love to welcome you to Clock Tower Commons.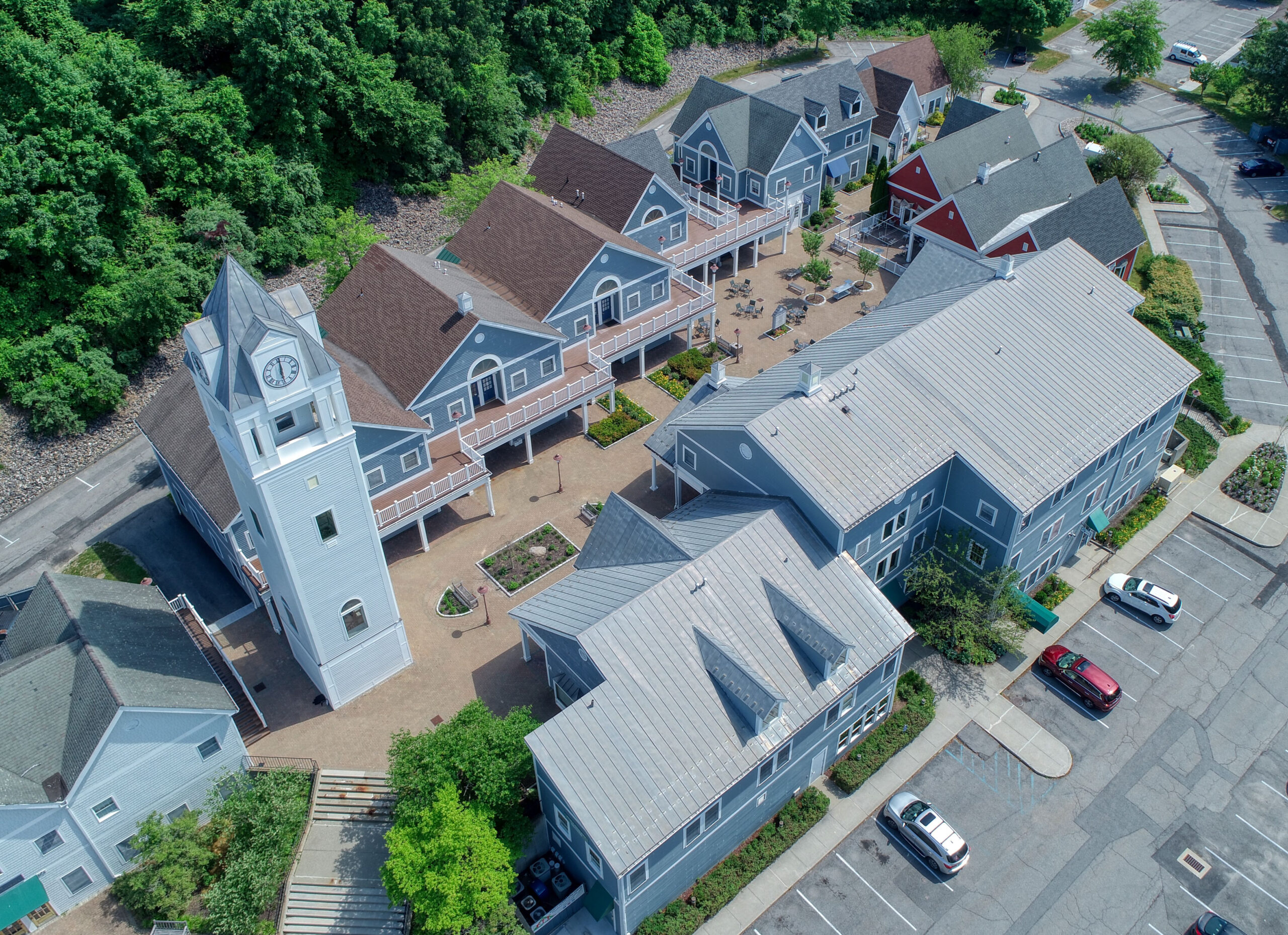 available spaces to lease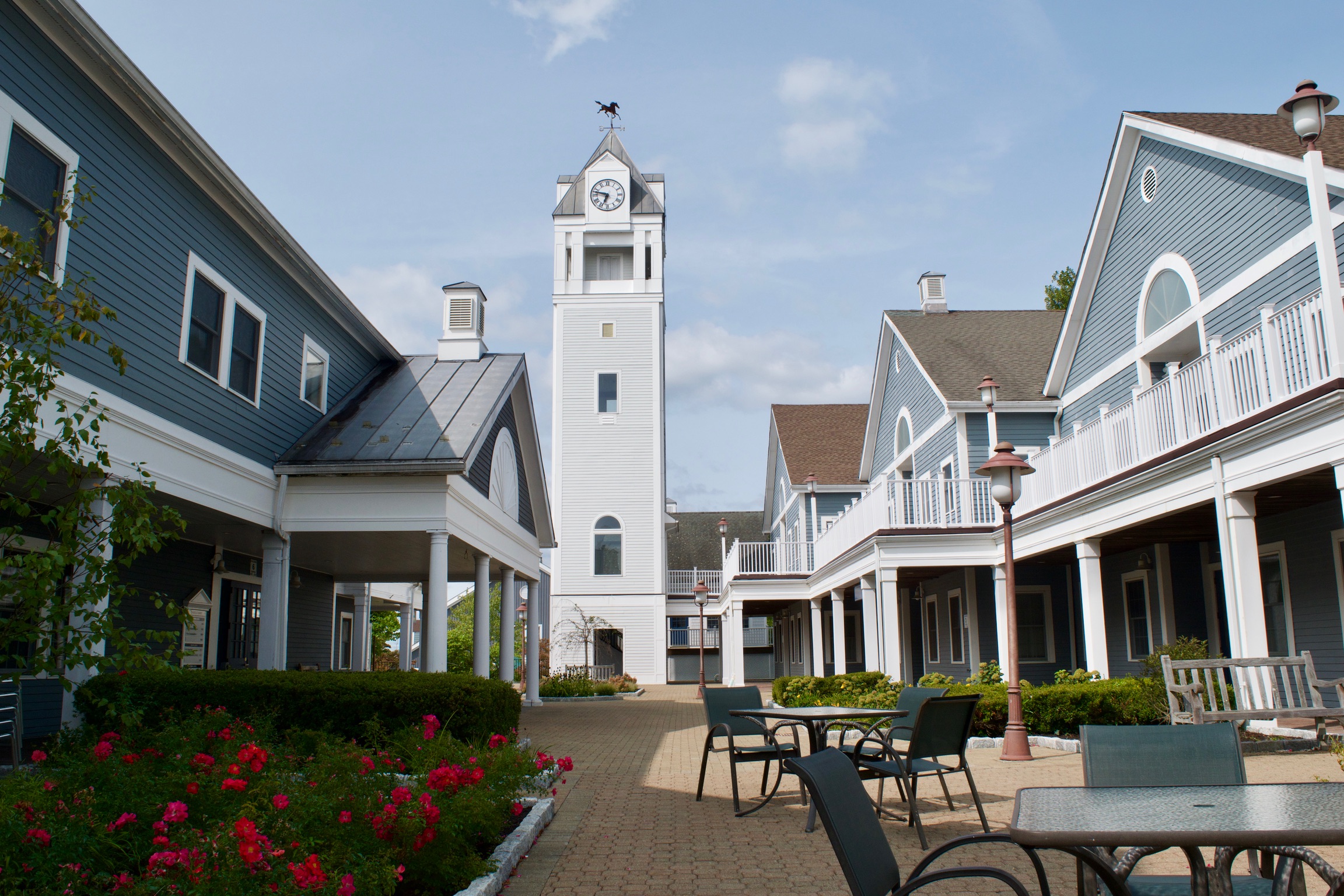 An Ideal Work Environment
Located on 10 beautiful acres with tranquil surroundings 
Inviting courtyard with community feeling
Individual entrances from outside courtyard
Private restrooms in most spaces
Ability to custom design spaces to accommodate business needs
Ample parking
ADA compliant 
Full-time, on-site maintenance 
Full-service restaurant with lunch delivery
On-site bank
Clock Tower Commons
111 – 800 Clock Tower Commons
Brewster, NY 10509
Clock Tower Commons is conveniently located 7 minutes from the I-84 / I-684 interchange. Traveling North on NYS 22 towards Pawling, we're 4.2 miles from the traffic light on the right. 
If you're commuting by train we are 10 minutes from the Southeast Train Station. Follow Independent Way and turn right onto route 312. Turn right onto NYS 22, and proceed to the second stop light and turn left into Clock Tower Commons.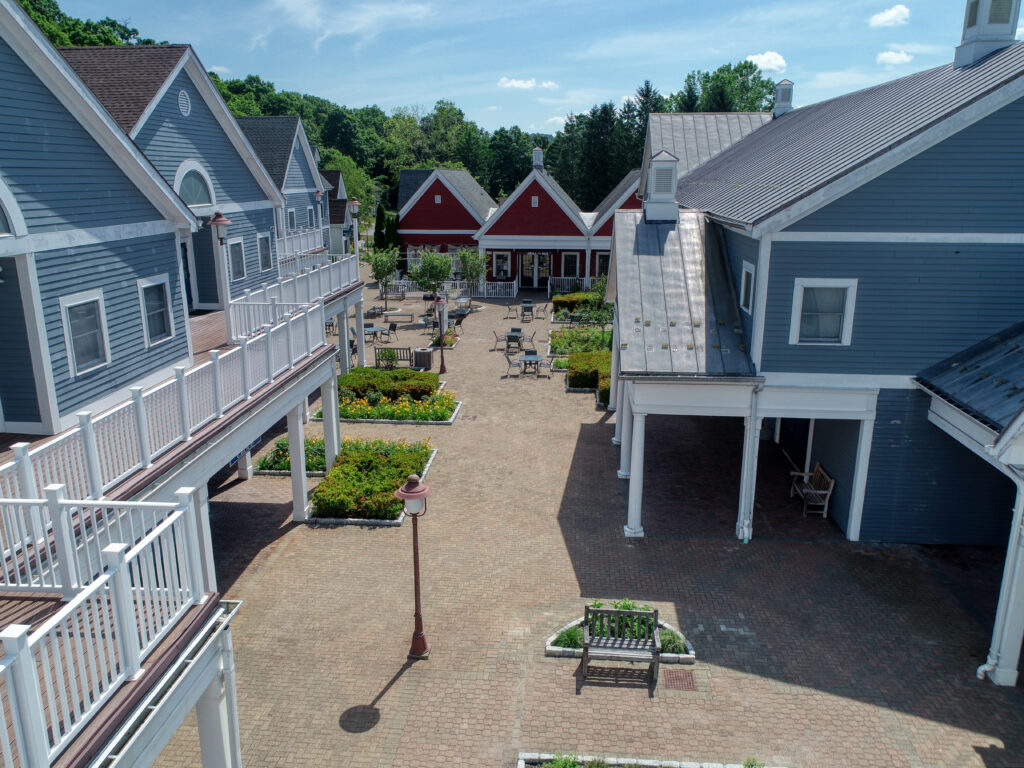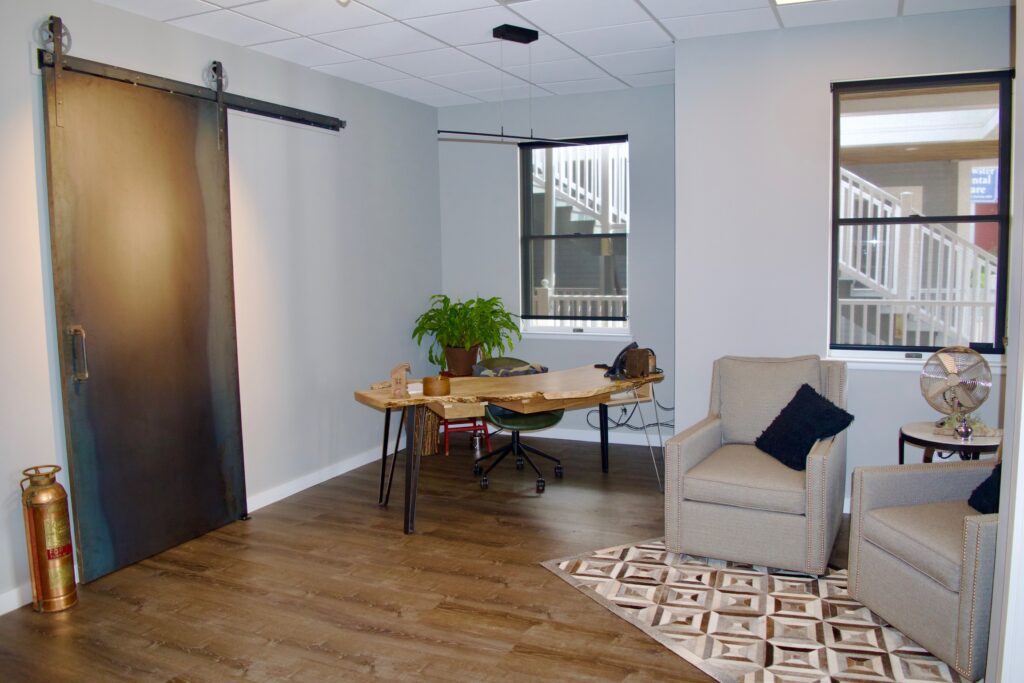 All of our buildings at Clock Tower Commons are equipped with private restrooms, most are fully accessible to the outdoor courtyard and all are ADA compliant.